China is one of the largest and most dynamic markets in the world, offering exciting opportunities for robotics and discrete automation.
About every four days in 2018, a 'unicorn', which is a start-up with a valuation of at least one billion U.S. dollars, was born in China, doubling the total from the previous year.
China isn't just one of the largest markets in the world, but also one of the most dynamic, offering exciting opportunities for international companies, particularly in the robotics and discrete automation space, in which the Chinese government is investing heavily.
ABB started its journey in China 40 years ago and we have steadily expanded our presence and involvement ever since. Today, we employ more than 20,000 people in China, including 2,000 in the ABB Robotics and Discrete Automation business.
China represents the largest market for sales of ABB Robots globally and I'm pleased to say that we are the market leader. From my perspective and experience, there are three factors that make China a market of opportunities, especially in the field of automation.
1. The demand for automation solutions in China remains high
China has been the world's largest robotics market for more than five years. In 2018, every third robot sold globally was installed in China – totalling 154,000 units – and the demand for automation solutions is expected to remain high.
In terms of robot density, South Korea is the clear leader with 710 robots per 10,000 employees, followed by Singapore with 622 and Germany with 322 robots. China, on the other hand, only deploys 97 robots per 10,000 employees. Therefore, the potential is enormous.
Another driver is profound demographic shifts faced in the country. According to China's State Council on Aging, about a quarter of the country's population will be 60 or older by 2030, which is a little more than just a decade away. This is up from just 13% in China's 2010 census.
In the medium term, this will exacerbate the shortage of skilled workers in the country. Innovations in the field of automation solutions are already providing employers with the tools to help meet this challenge.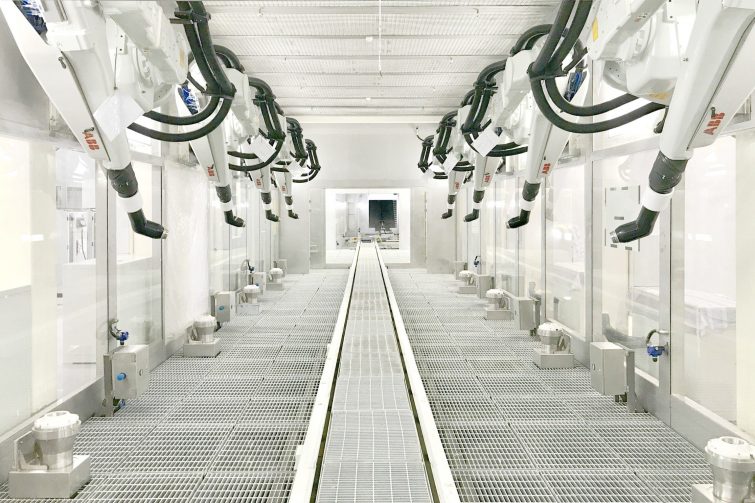 2. China embraces innovation
According to research institute Oxford Economics' Digital Society Index – which measures the digital development of societies – China ranks third out of 24 countries surveyed regarding trust in digital technologies.
The optimism of the population is particularly striking. Approximately seven out of ten Chinese are confident that digitisation will create new jobs. In comparison, only about two out of ten Germans share that confidence.
This attitude is also reflected in the application of digital technologies in China, including the vast availability of mobile payments and rapidly growing e-commerce. With the Alibaba Group at the top, 40 per cent of all worldwide e-commerce transactions are already carried out in the People's Republic.
China's openness to new technologies makes it an ideal market for testing products before launching them globally. Last year, we developed a very small, lightweight robot that assembles electronic components and launched it on the Chinese market. Our local customers quickly integrated the robot into their production processes, and it is now used in factories all over the world.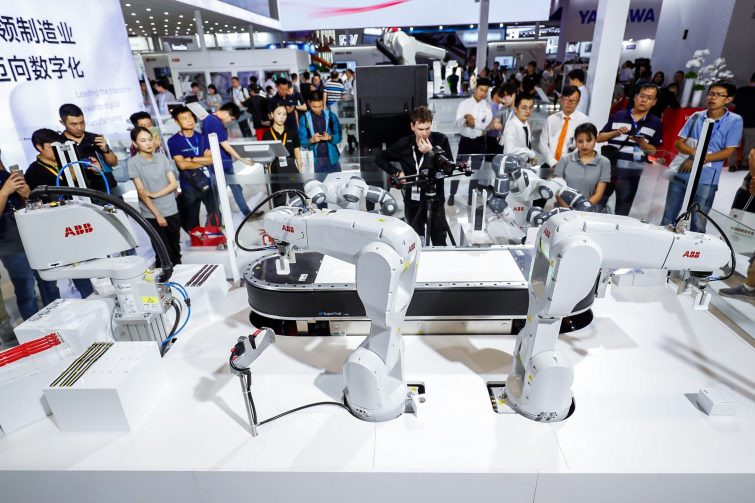 3. Companies benefit from China's ecosystem
Economic conditions for companies have improved considerably, both in China and abroad, due in no small part to the Chinese strategy for industrial development. If we look at the Chinese automotive market, the Chinese government has set a goal of bringing five million electric vehicles onto Chinese roads by 2020 alone. This offers immense opportunities for global companies.
Chinese authorities support not only domestic companies, but foreign businesses as well, and this has been our experience over the last 40 years. Most recently we've enjoyed this support during the construction of our new robotics factory in Shanghai. Our team works closely with the local government and in 2019 the project was included in the top 10 projects of the "Manufacturing in Shanghai" initiative.
In addition, companies can now source top talent from many areas. Through cooperation with universities, businesses have the opportunity to establish targeted relationships in the country, where ABB works with over 500 universities to conduct joint research and attract talent.
At the same time, of course, there is still room for improvement regarding investment conditions in China, especially for foreign companies. We welcome the negotiations between the EU and China on an investment agreement. The signing at the planned EU-China Summit in Leipzig in the second half of 2020 would be an important milestone.
What does this mean for Europe and its businesses?
Europe should not make the mistake of belittling itself. I see plenty of innovation across Europe as well! When developing industrial automation technologies, European companies do not need to hide their know-how from anyone. Moreover, it is no coincidence that concepts from Germany for Industry 4.0 have served as a model for China's industrial strategy.
Nevertheless, despite all its industrial excellence, Europe must continue to develop and innovate. Just as China learns from Europe, Europe should also learn from China – especially when it comes to the development and acceptance of new technologies.
Thereby, simple measures can also make an important contribution. At ABB, for example, China is the region that receives the most colleagues from other parts of the world. At the same time, our workforce in China boasts the highest share of employees sent to other regions. I see again and again how colleagues gain new insights through these exchanges, which they can apply to their daily work.
In the end, however, joint efforts by industry, policy makers and science are also needed to gradually create a more innovation-friendly environment. Only in this way can Germany and Europe maintain their competitiveness in the long term – and help companies develop new technologies to provide solutions to a wide range of social and economic issues worldwide.
30 November 2019
Categories: